Herman J. Hodes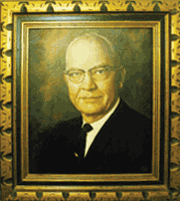 Herman J. Hodes II
"Joe"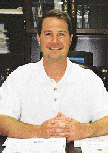 Company History
OUR COMPANY
OUR MISSION
OUR CUSTOMER
Company History
H.J. Hodes and Company was founded in 1943 by Herman J. Hodes, in partnership with his three brothers, Henry, George, and John. The four Hodes owned and operated Prier Brass Manufacturing Company in Kansas City. The government had taken 90% of its production for World War II efforts, with the remaining 10% available for domestic use. However, the brass product line was totally suspended with no private allocation for zinc, lead, or copper. The new company was to gather plumbing products from other foundries (not serving government needs) to serve a plumbing industry displaced due to manpower losses.
The principle products of Hodes Company were initially brass valves and specialties, tubular products, lead drum traps, copper tube and fittings, and accessories.
These items were distributed through sales representatives in the states of Kansas and Missouri. They soon expanded and covered the Midwest as the products found a favorable reception.
As the company became better known to its customers in a five state area, additional items were requested. Eventually Hodes Co. became a full line wholesaler carrying water heaters, closet combinations, lead bins, tools, chemicals, and malleable fittings in addition to their manufactured products.
As a result of the growth, warehouses were opened in Denver, New Orleans, Albuquerque, Indianapolis, and South Kansas City. However, in 1955 it was decided that the enormous complexity of items offered was hindering the company's ability to give service on a national scale, which in turn limited the market for Hodes' manufactured products.
Heavy, bulk items caused difficulty in pricing due to freight charges, handling, etc., so several were discontinued. The variety of items was reduced, and once again efforts were made to spread national coverage. With the advent of faster, more advanced package delivery, warehouses in New Orleans, Albuquerque, Denver, and Indianapolis were closed to centralize operations and eliminate double handling and duplicate inventories.
Based on these ideas, Leader Specialty Company of Indianapolis was purchased. Leader was a long time favorite of plumbing contractors located in the East and throughout the Midwest.
The next purchase was Ross Manufacturing of Kansas City in 1979. Ross was well-known throughout the plumbing industry for its quality line of rubber goods and chemicals. Most notable of its chemicals is Rossite, a truly effective caustic granulated drain cleaner.
With these acquisitions, Hodes Co. added sales representatives and increased its customer base, along with expanding the product line.
The second generation improved product quality by setting standards in manufacturing, extending the plumbing accessories categories, and protecting the product in service trucks with improved packaging and labeling.
Today, the firm is in the hands of Herman Joseph Hodes II. "Joe" is the third generation of family and fiftieth grandchild of the original founder, and continues to pledge quality product and service to our partners throughout the United States. Sophisticated computer communications keep us in touch with inventory needs of our customers, sales agents, and suppliers. A recent overhaul of our shipping and storage designs allow us to maintain same day shipping response, while dramatically improving accuracy.
Now the management team's constant focus is enhancing marketing, packaging, distribution, research, and education to be the finest supplier of repair parts and specialty items to America's quality minded plumbing contractors and service shops.

Hodes Company
In a Nutshell




OUR COMPANY


Assembles, packages, and distributes plumbing products, including brass goods, fittings, chemicals, and tools directly to plumbing service shops and distributors nationwide.


OUR MISSION


Is to be America's best plumbing repair product distributor to plumbing contractors as measured by our associates, customers, and vendors.

It is the constant goal of the company to provide professional quality products to distributors and professional contractors. We work to sustain sufficient profit to provide consistent service and always exceed the expectations of our customers.


OUR CUSTOMER

Is the local service contractor and distributor serving the residential, commercial, and industrial fields. These technicians, and the distributors who serve them, are vital to the health and well-being of their community, are respected as trained professionals in an ever-more complex world of healthcare, sanitation and water quality.


OUR PRODUCT LINE
Finished Goods including faucets, drain products, and water supply connectors.

Repair and Accessories for brand name fixtures, faucets, and flush valves found in the bathroom, kitchen, laundry and utility area. These include faucet parts, toilet repairs, shower accessories, and more.

Valves and Fittings used in the process of bringing fresh water to each
fixture and draining the waste.